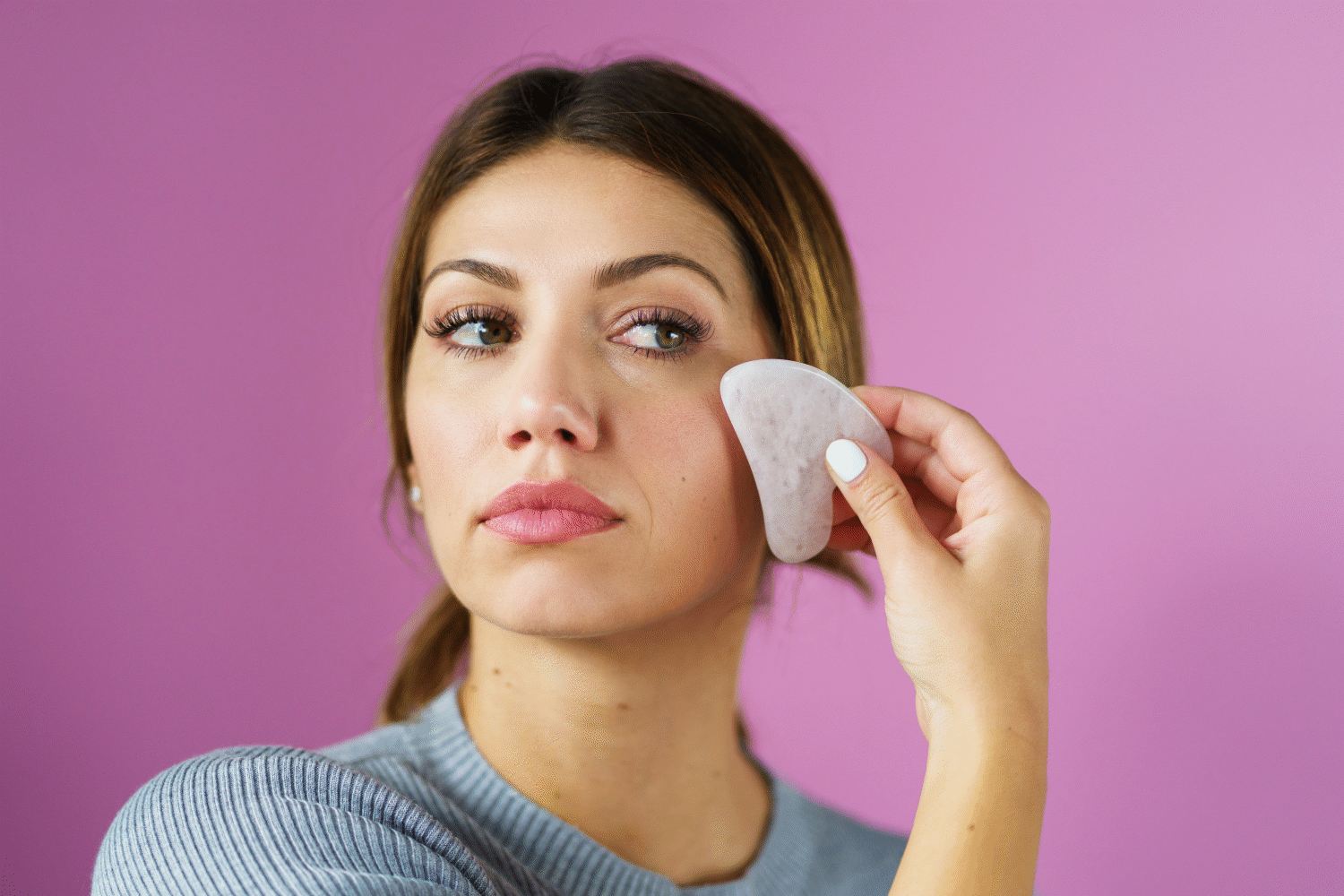 Sculpt, lift, de-puff, and unleash your radiant natural beauty!
Gua Sha is a 4,000-year-old Traditional Chinese Medicine practice with amazing benefits.
At Gua Sha Beauty, we offer ethically-sourced, beautiful Gua Sha facial massage tools that are 100% authentic, natural stone.
GET 30% OFF NOW
Why incorporate Gua Sha into my daily beauty ritual?
Aside from improving overall health and creating more radiant skin, Gua Sha has been known to:
• Promote lymphatic drainage
• Reduce puffiness
• Relieve tension in the face and jaw
• Boost circulation
• Firm and lift the face
Here's what others are saying about the power of Gua Sha...
"Yeah, Gua Sha is that good.

Not only does Gua Sha visibly rejuvenate the appearance of skin, but the repeated massage movements melt muscle tension...this natural alternative [to botox] is not about freezing the aging process but actually reversing signs of aging."

—Courtney, Primally Pure

"My neck looked longer and thinner, and my jawline cut a sharper silhouette — for two months. While gua sha's benefits haven't been clinically studied, practitioners say patients often notice skin looks smoother and more lifted after one session."

—Jessica Chia, Allure Magazine

"You'll see noticeable results while preventing and treating the signs of premature aging—namely in the appearance of wrinkles, dark eye circles and puffiness, and sagging and dull-looking skin."

—Nichelle Temple, Inderma Studio

"Even after just a few days, the effects are noticeable. My face isn't as puffy, my jawline appears slimmer, and my skin is shiny! I recommend Gua Sha Beauty's authentic stones to all my friends interested in giving it a try :)"

—Christine, Los Angeles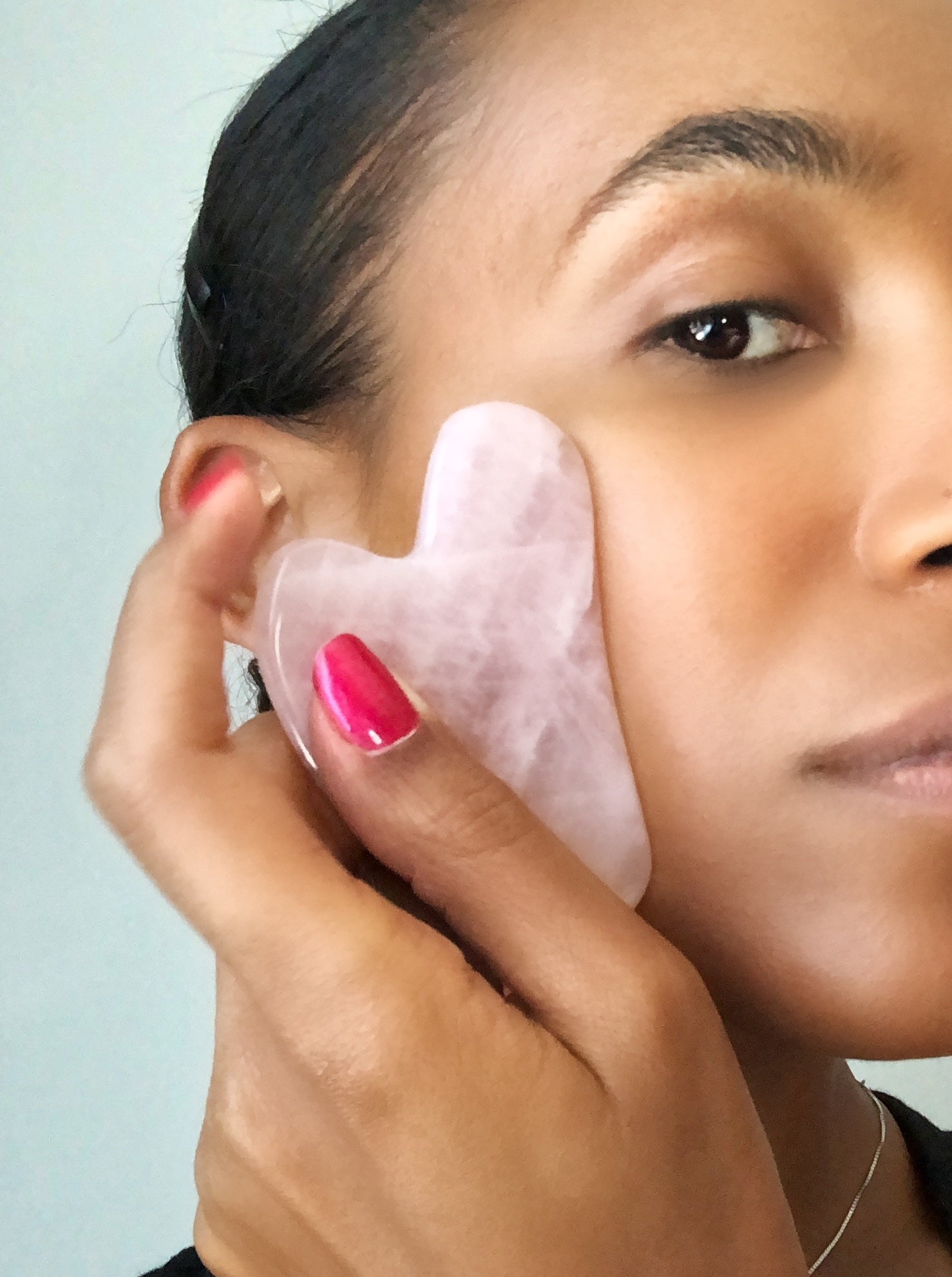 Gua Sha Tool
Regular price
$18.99 USD
Sale price
$12.99 USD
Unit price
per
Sale
Sold out
What are you waiting for? Take the first step to upgrade your skincare routine with our authentic Gua Sha facial massaging tool.
It's a modern take on an ancient Chinese beauty ritual that will help slim the face to create a more youthful, lifted, radiant complexion.
Available in beautiful, natural Rose Quartz and real Jade. Buy one of each for an additional discount and free shipping :)
Each piece is unique and may vary slightly in color and size. All orders ship within 1 business day!
Share
View full details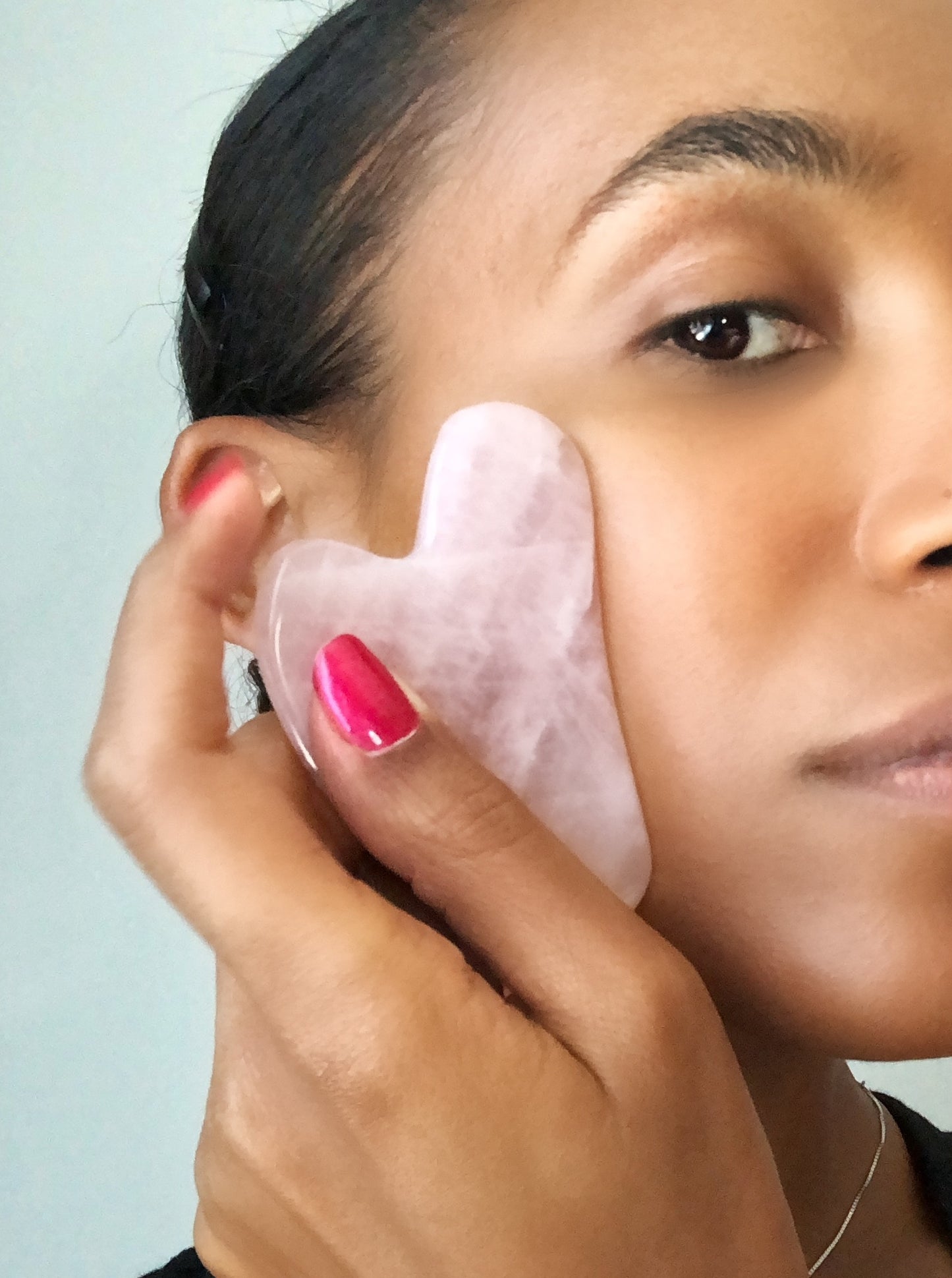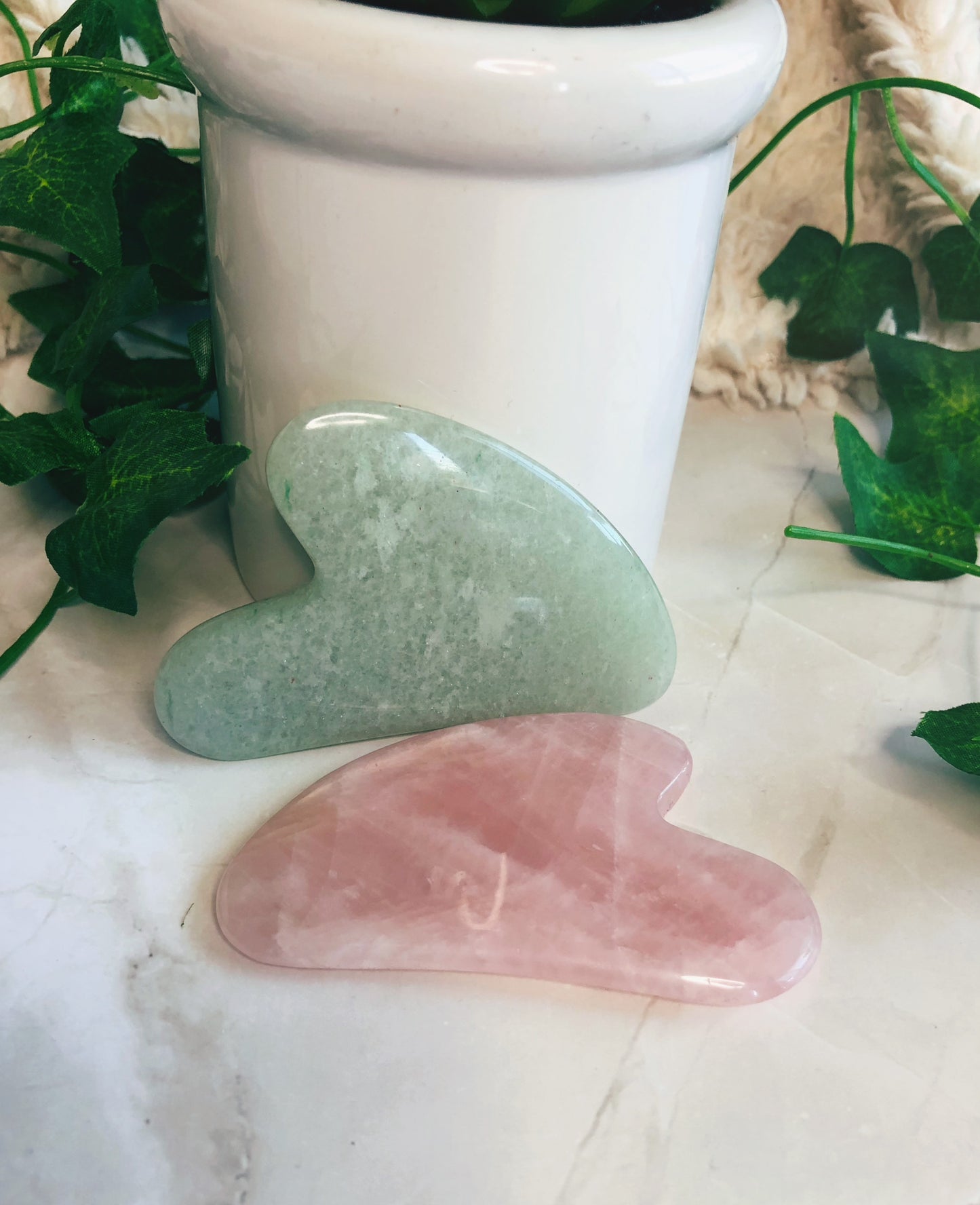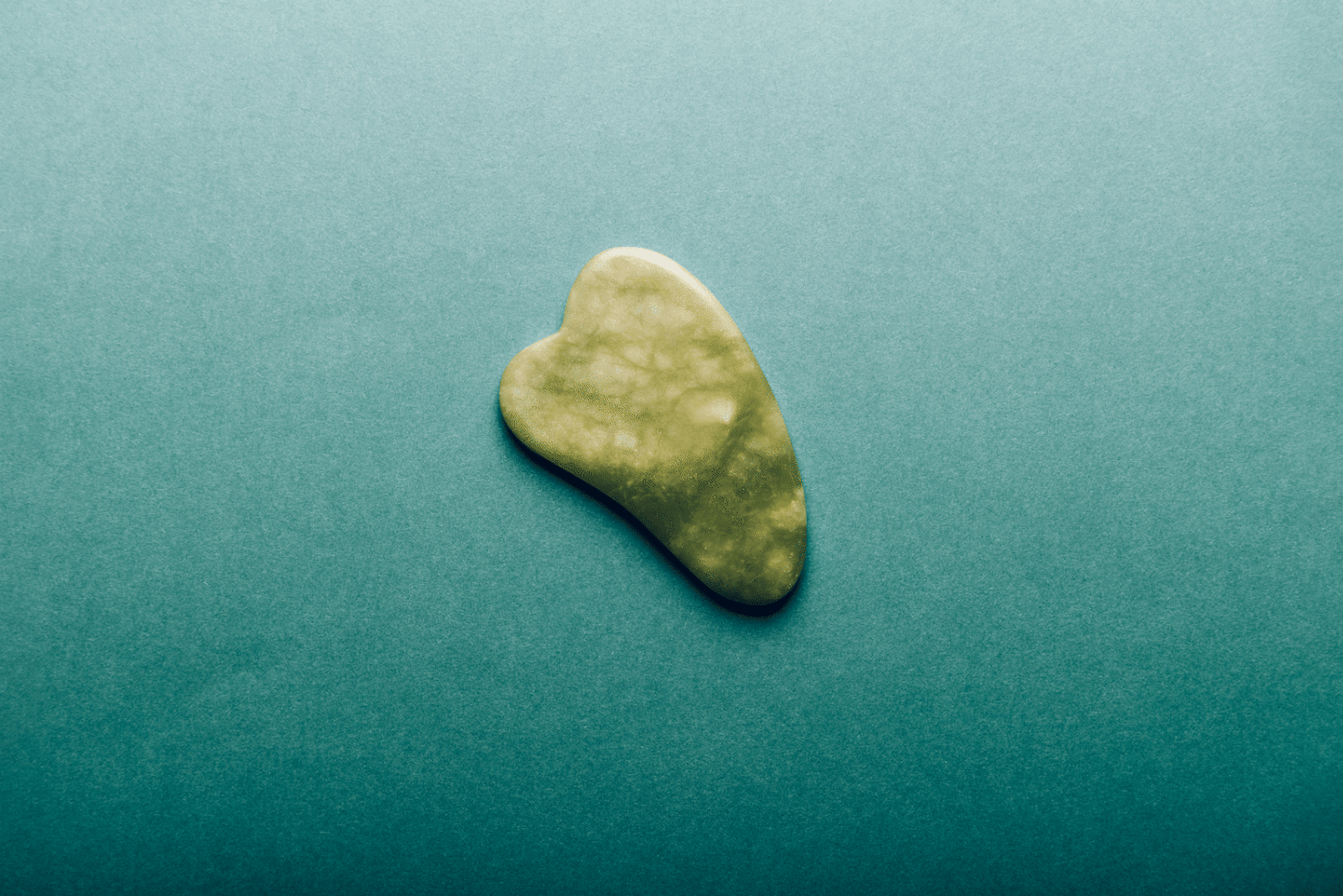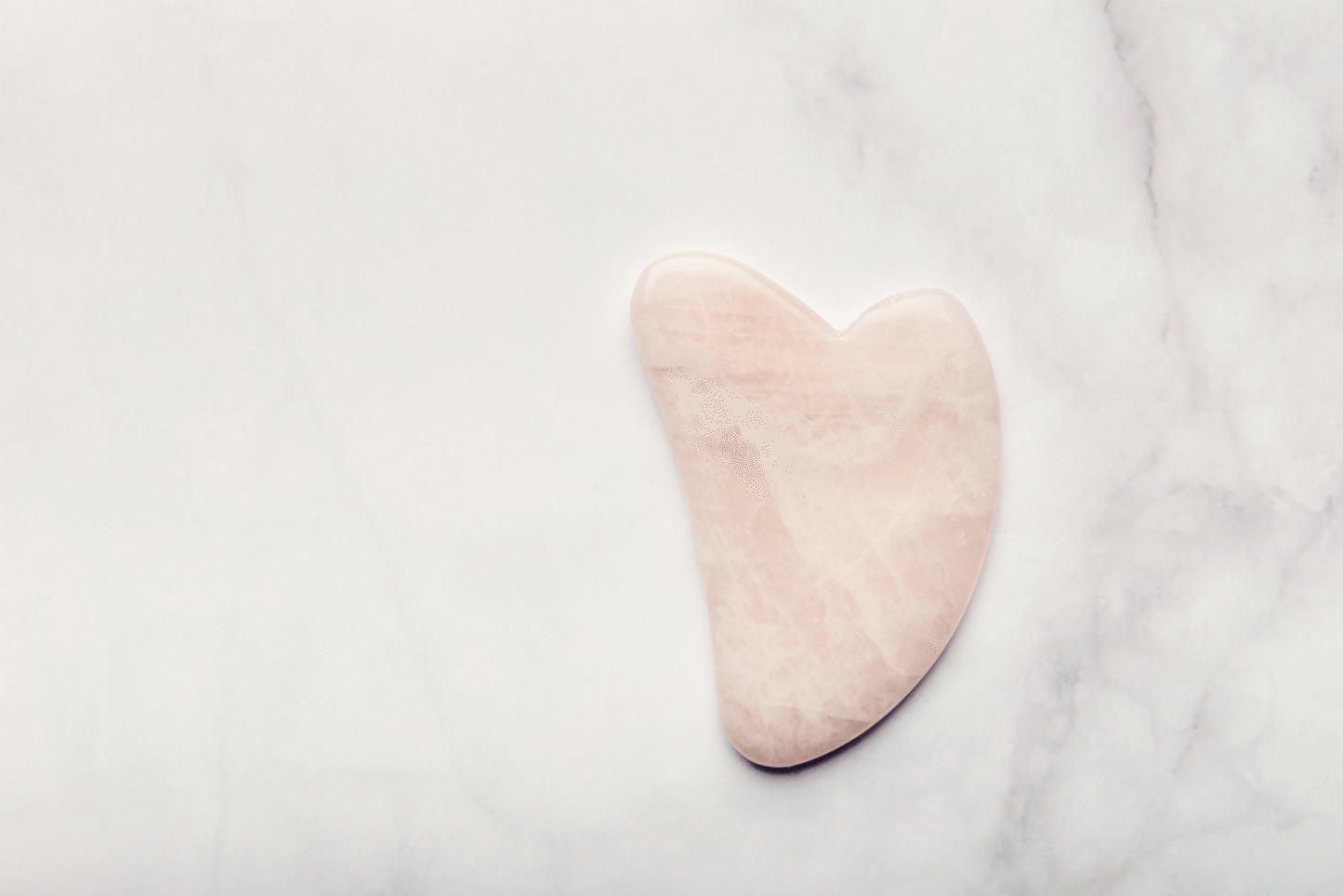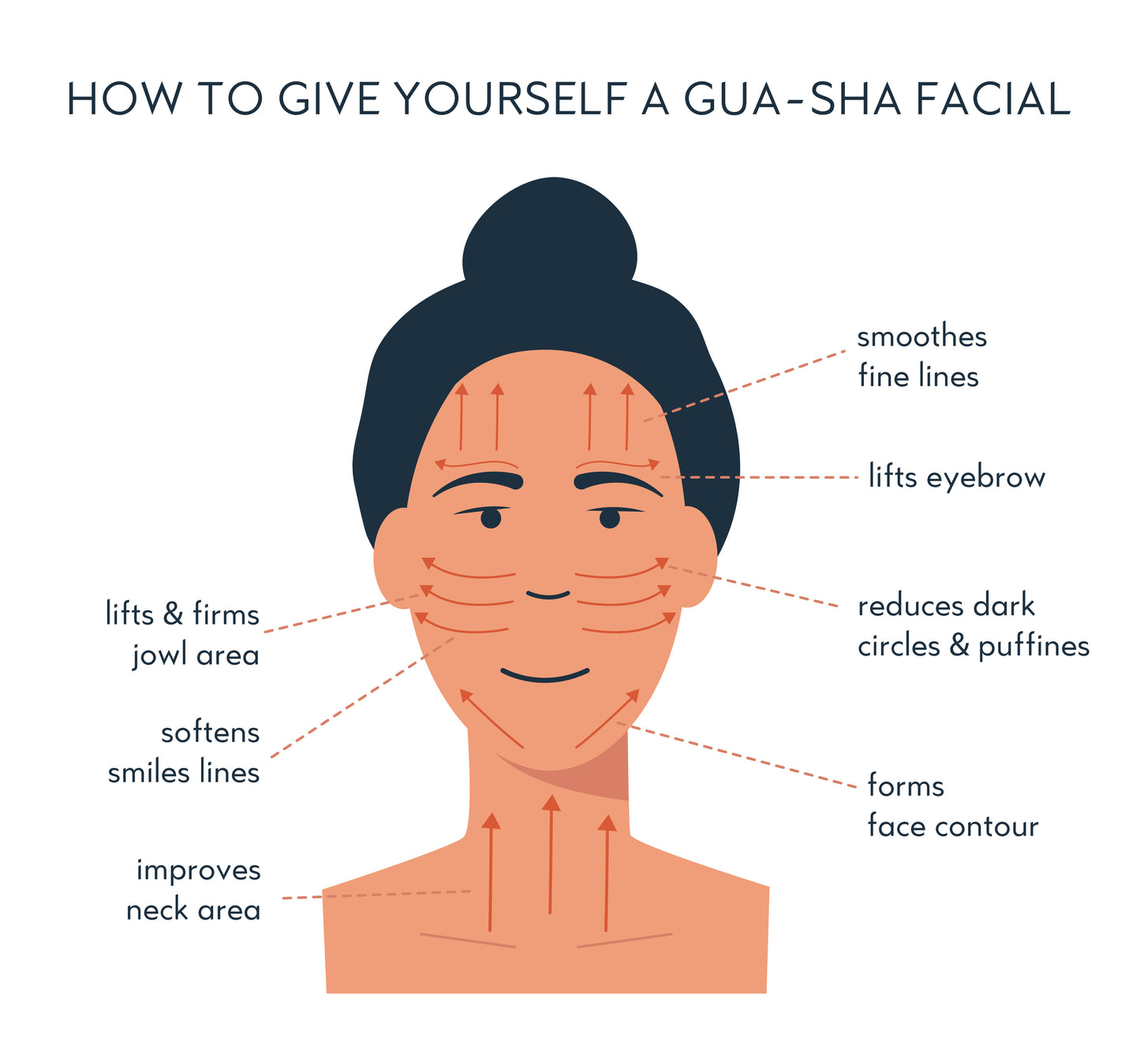 What's Included?

All of Gua Sha Beauty's 100% real Jade and Rose Quartz stones ship with our heart-shaped tool and a small pouch to store your Gua Sha.

Customers love us because...

✓ Free shipping on orders over $35

✓ 100% real, authentic stones

✓ Ethically-sourced, handcrafted

✓ 100% satisfaction guarantee

✓ Each sale benefits Stop AAPI Hate
Nice to meet you, we're Gua Sha Beauty :)
We're a small, family-run business based across Los Angeles and San Fransisco, California. We were inspired to start Gua Sha Beauty in early 2020 after personally experiencing several benefits of a regular Gua Sha routine.
Despite having a deep passion for natural remedies and medicine (and familiarity with where to source relevant supplements and tools), we were frustrated with the lack of high-quality, transparently-sourced, and affordable Gua Sha tools on the market.
We set out on a mission to build a product we wanted to use and are proud to share with others. The rest is history!
"My skin feels less puffy and firmer after each use...I noticed after using the tool a few times exactly where the stress is being held in my face, mainly around my eyes and jaw and I felt more awake immediately after. Would I recommend adding a Gua Sha into your routine? Yes! Absolutely, just remember to be patient, consistent, and take your time with it. Like anything, you won't physically see results right away but you'll feel them."


—Emma C.